WEDNESDAY
Dinner is served 5:00 – 5:45 cost of dinner is $6.00 per student.
Youth group starts 6:00 – 7:30 – there is a short period of game time in the beginning, announcements, prayer requests, message time and then break off into small groups.
Please see calendar for upcoming youth activities.
SUNDAY
Students attend the 9:30 am service and either sit together in the front pews on the left of the sanctuary or with their parents.
Student fellowship time 10:30 – 11:00 in room 31, light snacks and games.
Sunday school starts at 11:00 in Room 30.
All students meet together for an opening time and then break off into Middle school age and high school age small groups.
IMPORTANT DATES
Saturday, October 16, 2021: Gold Rush Festival Parking from 9:00am-4:00pm
WELCOME TO YOUTH MINISTRIES
We are so very glad to have you visit our website today.
Take a look around and let us know if you have any questions at all. If you have questions like the ones below, our site will answer all of those.
To Grow in God's Grace and invite others into a life-transforming relationship with him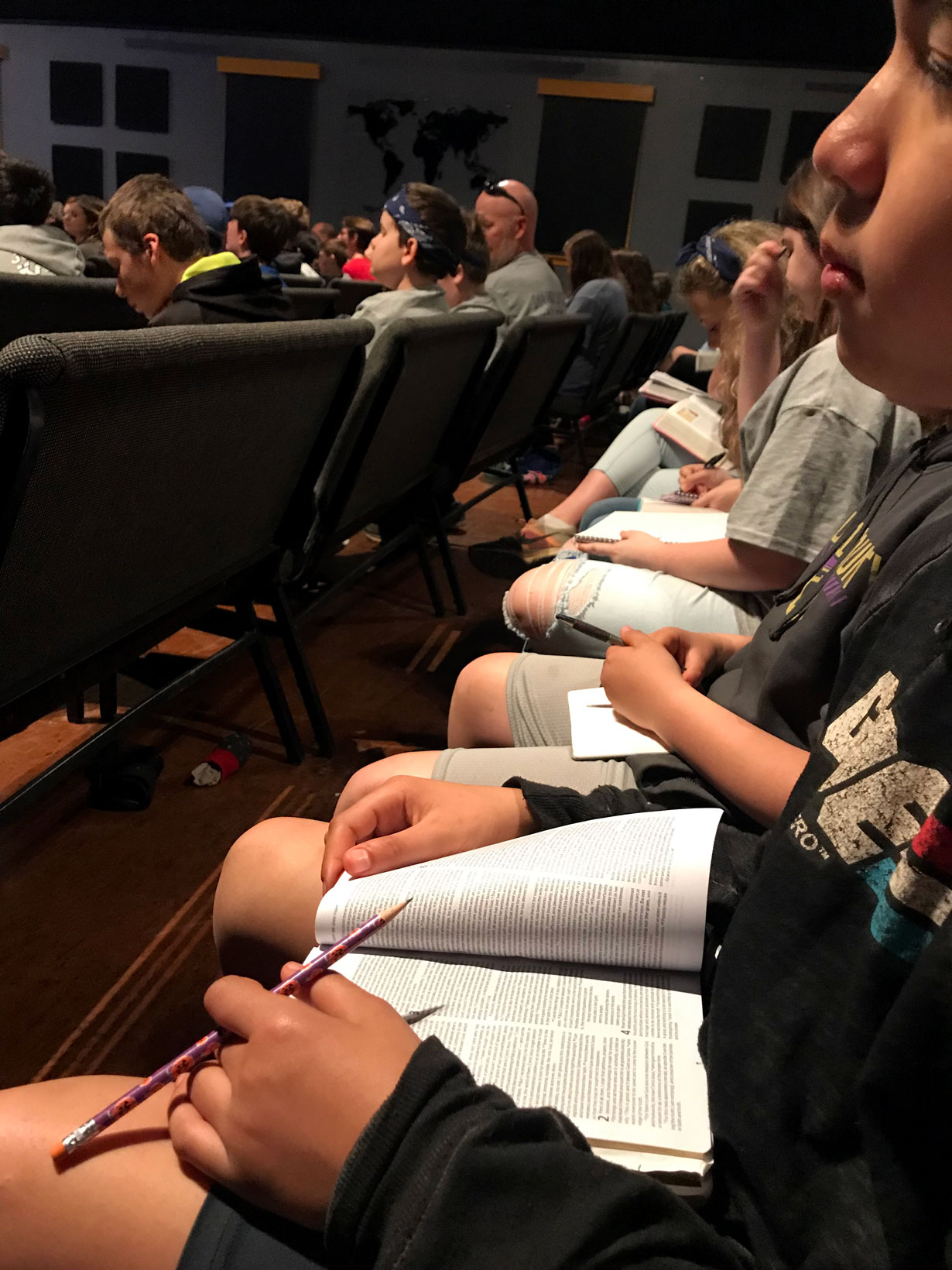 THE ETERNAL WORD
"In the beginning was the Word, and the Word was with God, and the Word was God. 2 He was in the beginning with God. 3 All things were made through Him, and without Him nothing was made that was made. 4 In Him was life, and the life was the light of men. 5 And the light shines in the darkness, and the darkness did not comprehend[a] it."
JOHN 1:1-5
LOVE THE LORD
"Love the LORD your God with all your heart and with all your soul and with all your strength."
DEUTERONOMY 6:5
CONFESS YOUR SINS
"If we confess our sins, he is faithful and just and will forgive us our sins and purify us from all unrighteousness."
JOHN 1:9
LOVE ONE ANOTHER
"A new commandment I give to you, that you love one another; as I have loved you, that you also love one another. 35 By this all will know that you are My disciples, if you have love for one another."
JOHN 13:34-35
TRUST THE LORD
"Trust in the Lord with all your heart and lean not on your own understanding; in all your ways submit to him, and he will make your paths straight."
PROVERBS 3:5-6
FRUIT OF THE SPIRIT
"But the fruit of the Spirit is love, joy, peace, patience, kindness, goodness, faithfulness, gentleness, and self-control. Against such there is no law. And those who are Christ's have crucified the flesh with its passions and desires. If we live in the Spirit, let us also walk in the Spirit."
GALATIONS 5:22-25
A LIVING SACRIFICE
"Therefore, I urge you, brothers and sisters, in view of God's mercy, to offer your bodies as a living sacrifice, holy and pleasing to God—this is your true and proper worship.  Do not conform to the pattern of this world, but be transformed by the renewing of your mind. Then you will be able to test and approve what God's will is—his good, pleasing and perfect will."
ROMANS 12:1-2